Over the course of six weeks, as part of our collaboration with House/Full of Blackwomen, young black girls between ages 8 and 18 have joined teaching artist Amber McZeal in workshops on the subject of dreams, sleep, and rest. They were encouraged to nurture inner visions and respect their dreams as seeds of potential, awaiting manifestation.
They've shared night dreams, written free flowing daydreams, meditated, all in service of opening their minds to their unique selves. Together, they have created two books, from which participants will perform/read during our First Friday Dreams from the Dreamers event on April 7th.
Through recording and tending dream images and stories, these girls have created a literary tapestry that captures their hopes, fears, joys, and longings. We're are honored to have co-imagined the world with them, and excited for their dreams to be heard.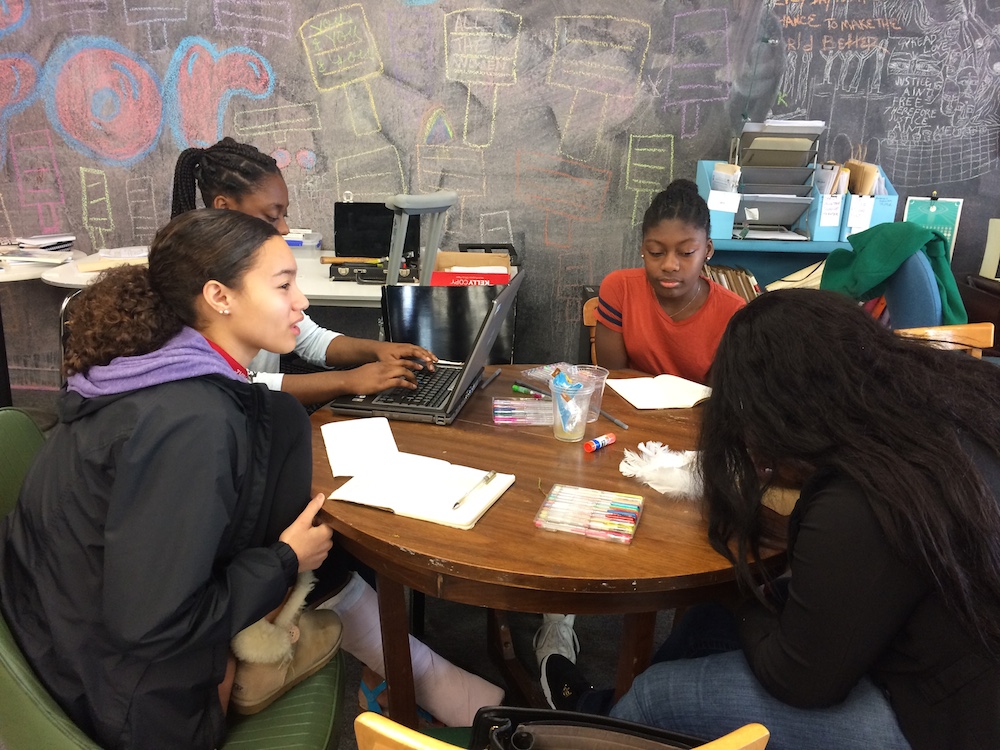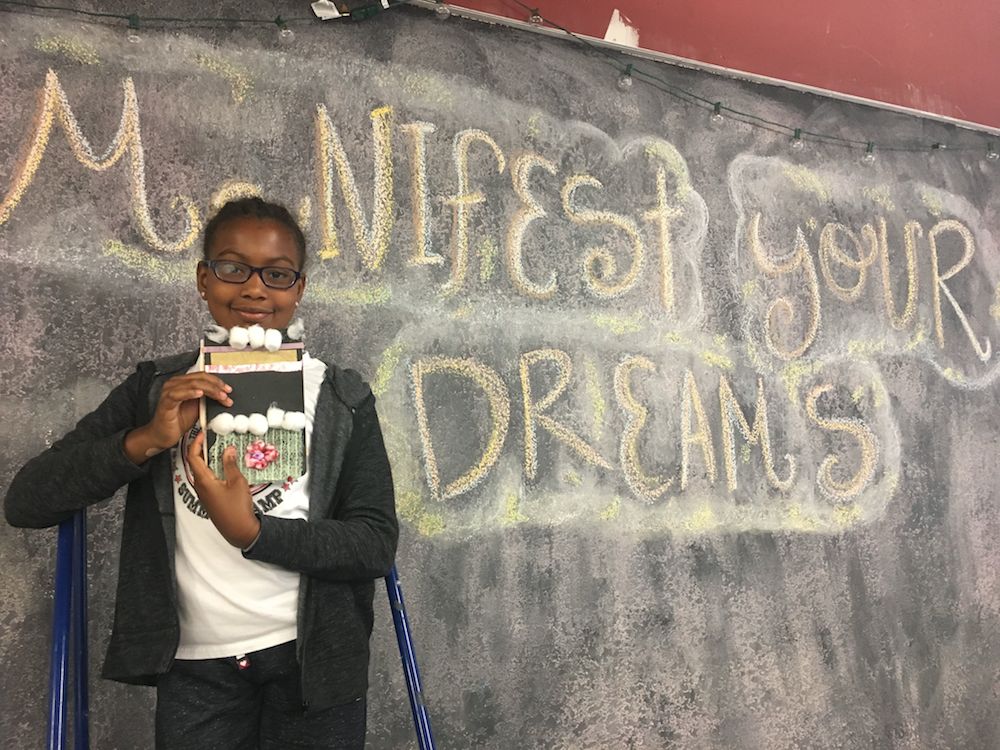 This Friday! The Oracle Speaks: Dreams from the Dreamers
We're thrilled to showcase our partnership with House/Full of Blackwomen this Friday, April 7th during The Oracle Speaks: Dreams from the Dreamers.
The night will feature readings from our youth and women dreamers participating in House/Full's Ritual Rest---a durational performance ritual for black women to sleep, rest and dream intentionally over the period of seven continuous days and nights.
Visit the writing center at 2301 Telegraph from 6pm-9pm to hear our workshop groups read and check out the wonderful books they've created. You'll also have the chance to check out House/Full's multi-media and performance-based exhibit throughout our building.
More About The Workshops
Theme:
The Black Girls Dreaming workshops explored the relationship between dreams, rest, and creativity. Participants engaged with cross-cultural perspectives on dreams, various embodied exercises for cultivating a deeper relationship to the imagination, and the relevance of dreams in grappling with the "tyranny of reality", in pursuit of freedom for self and others.
Enduring Understandings:
A dream is a real and autonomous part of our lived reality and is intrinsically tied to creativity, freedom and the capacity for liberation and wholeness. Within a colonial context, the space for rest and recuperation became a right of the privileged, while the less-than-privileged were required to work "twice as hard to receive half as much."
The Universal Declaration of Human Rights, Article 24, emphasizes the right to rest as essential to full personhood. Dreaming and rest also creates a container within which a new vision of ourselves and our world can emerge.
What we imagine can be fashioned into our material reality with focus, nurturance, support, and profound belief in what your heart dreams. We make what we believe.
About Our Teaching Artist:
Amber McZeal is an artistic scholar steeped in the improvisational traditions of New Orleans.

Her current body of work, Mudzimu, is a combination of original music compositions and afro-futurist mythos explores the transgenerational inheritance of separation from land, home and personhood, and the subsequent psychic limbo that it conjures, as well as the generative abyss that it promises. Through sound and word, her sci-fi journey shifts the perception of this limbo from exile to chrysalis.

She relocated to the Bay Area in 2006 to complete her B.A. in Sound Therapy, Trauma Studies, and Sacred Intellectualism. Amber is currently a doctoral student of depth psychology at Pacifica Graduate Institute in the Community Psychology, Liberation Psychology, and Ecological Psychology specialization.
About House/Full of Blackwomen:
House/Full of Blackwomen is a performance ritual that addresses the displacement, well being, and sex-trafficking of black women and girls in Oakland performed as a series of episodes throughout Oakland through 2018.
To find out more about House/Full, and all the events for Black Women Dreaming visit their website.